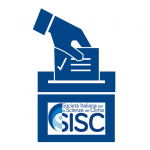 The 2022 SISC Elections took place online from October 19th to October 21st, 2022.
The SISC member voted for:
– a President who will join the Council as President-Elect in 2023-2024, serve as President in 2025-2026, and act as Past-President in 2027-2028, and
– two new members of the Council who will serve for four years beginning in 2023.
The result was announced during the SISC General Assembly of Members, held in second convocation on October 21st, 2022, during the the 2022 Annual Conference.
The resuls are the following:
• PAOLA MERCOGLIANO for the position of President-Elect. Her two-year presidential term will begin in January 2025. She will serve as President-Elect in 2023 and 2024 and for other two years as Past-President, at the end of the presidential term.
• VALENTINA BACCIU e SILVIA TORRESAN for the position of ordinary Council members. They will serve for four years beginning in January 2023.
We would like to thank all the candidates for participating in the elections and wish the new President-Elect and the new Council Members every success.
We thank the Nominating Committee – composed by Donatella Spano (chair), Nadia Pinardi and Monia Santini – for the choice of the candidates.
---
CANDIDATES FOR PRESIDENT
| | |
| --- | --- |
| | |
| Federica COSTANTINI | Paola MERCOGLIANO |
CANDIDATES FOR ORDINARY COUNCIL MEMBERS
| | | | |
| --- | --- | --- | --- |
| | | | |
| Valentina BACCIU | Paolo FAIOLA | Sandro FIORE | Silvia TORRESAN |