Science Theatre
Tuesday, September 24, h. 9:00

On September 24th, 2013, a stage show designed to explain the themes of natural resources and sustainability to a very young public will be held at the Istituto Stomeo-Zimbalo with the participation of two classes of students.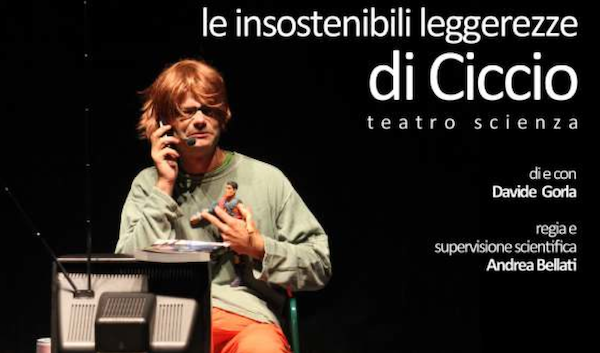 The unsustainable carelessness of Ciccio
The show introduces a wide reflection on consumption and the irresponsible use of resources: Ciccio is a fickle, spoiled child.  Unwilling and lazy, Ciccio wastes food, energy, and many other things. But his carelessness is not without consequences: an ordinary blackout will reveal the foolishness of his dependencies.
The show is designed and performed by Davide Gorla, with the direction and scientific supervision of Andrea Bellati.
Istituto Comprensivo Stomeo-Zimbalo
Via Siracusa Zona 167/b – 73100 Lecce (LE)

Visualizzazione ingrandita della mappa